Come volunteer with us at York's RED Zone!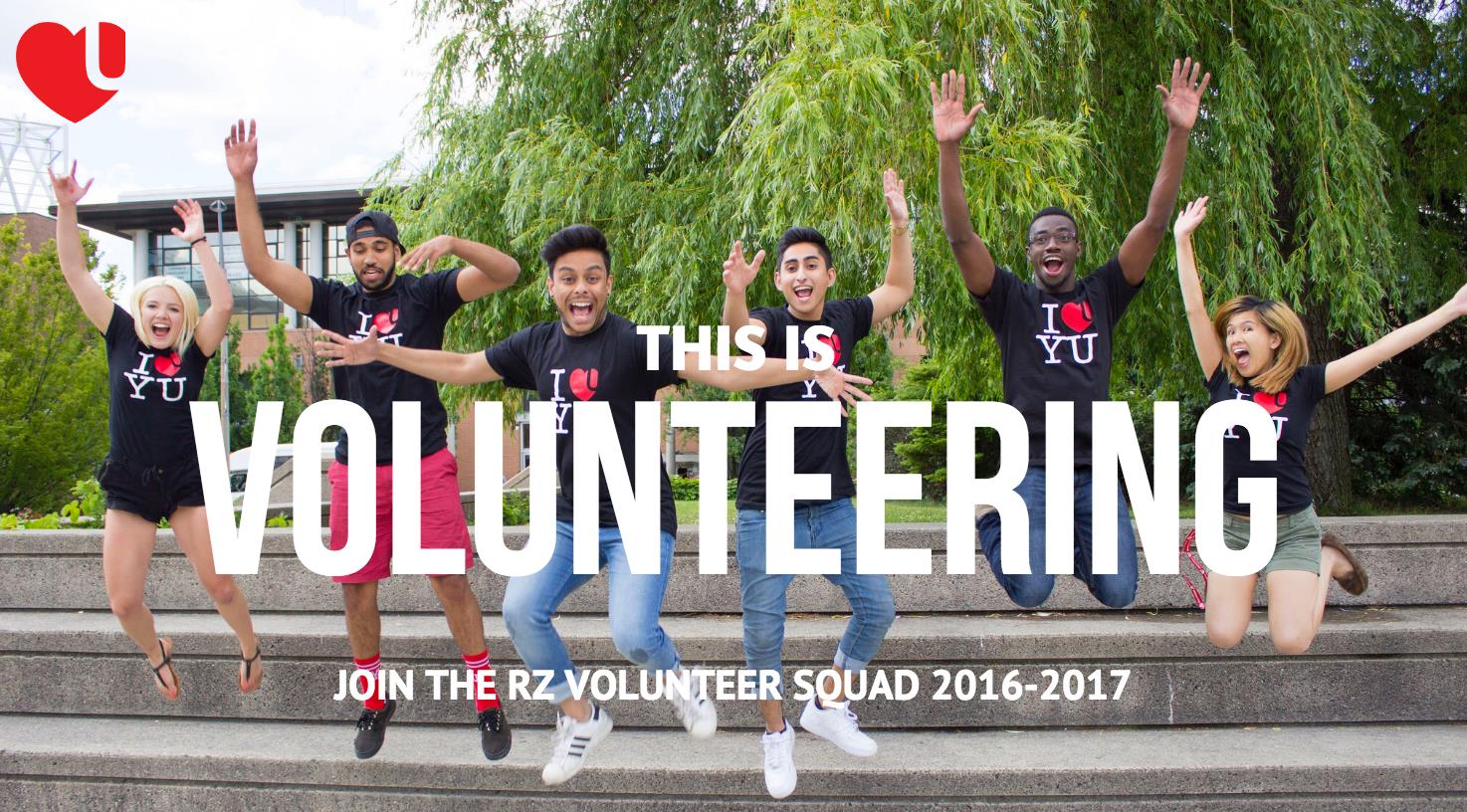 The RED Zone is apart of the Student Community and Leadership Development (SCLD). We take pride in supporting student involvement, student success and the ongoing development of student leaders!  As a student at York University, there are many opportunities for you to  kick start your involvement in the York U community. Your journey could begin with us as a member of our volunteer squad !
Description and Details:
The RED Zone Volunteer Squad is a team of volunteers that assists the RED Zone in facilitating or organizing various events throughout the Fall/Winter 2016-2017 term. As a volunteer, you will build leadership skills, extensive knowledge on the campus and resources, and will be working in a group setting. YOU play a big part in enhancing student experience at York University!
We look for folks who...
- Enjoy working team setting;
- Are willing to lend a helping hand;
- Are very familiar with the York University's Keele campus;
- Are reliable and dependable; and
- Love York U!
Join the Volunteer Squad today!
For more information, contact us at redzone@yorku.ca
Who we are looking for?
We are looking for any and all students entering into their second year and above. Sorry to our first years who want to get involved, but we encourage you to attend your orientation week and have fun! There will be plenty of opportunities available to you throughout the school year, so don't worry!
Current Opportunities
More to be announced.
For any comments or questions, feel free to email us at redzone@yorku.ca
Wondering what SCLD is all about? Check out this video: